Welcome to Nepal Spirit Adventure; "Complete Guide Trek to Annapurna Base Camp" where we will discuss Annapurna Base Camp cost, route, best itinerary, best time, safety tips, and many more. So, let's get started:
About Annapurna Base Camp:
Embark on the journey of a lifetime with the Annapurna Base Camp trek, a thrilling adventure that takes you deep into the heart of the majestic Himalayas in Nepal. This iconic trek offers a mesmerizing blend of natural wonders, cultural encounters, and breathtaking mountain vistas that will leave you in awe at every step.
Why Annapurna Base Camp Trek is a Must-Experience?
For adventurers seeking an extraordinary journey, the Annapurna Base Camp trek is an absolute must-experience. The trek not only offers stunning panoramas of snow-capped peaks but also provides an opportunity to challenge yourself physically and mentally.
Similarly, in terms of difficulty, Annapurna Base Camp Trek is easier than Everest Base Camp Trek which enables a safe trekking route to beginners.
However, with each step, you'll still overcome obstacles, embrace the tranquility of the mountains, and gain a profound sense of accomplishment.
Annapurna Base Camp Highlights:
Here are some Annapurna Base Camp Trek highlights:
Breathtaking views of snow-capped peaks, including Annapurna I (8,091m), Machapuchare (6,993m), and Hiunchuli (6,441m).
The picturesque settlements offer a fascinating insight into the daily lives of the locals, who have been living amidst these majestic mountains for generations.
After days of trekking, soothe your muscles in the rejuvenating hot springs of Jhinu Danda.
Accommodation on the trail is provided in cozy tea houses, offering a glimpse into the hospitality and warmth of the Nepalese culture.
Insight to Annapurna Base Camp Trek Route
The Annapurna Base Camp trek commences with a scenic flight from Kathmandu to Pokhara, a charming city nestled beside the serene Phewa Lake. From there, a short drive takes you to the trek's starting point, either in Nayapul or Kimche, depending on your chosen itinerary.
As you begin your ascent, you'll traverse through terraced fields, charming villages, and lush forests adorned with rhododendron and bamboo. Ghandruk, a beautiful Gurung village, is a highlight of the early stages, where you can experience the warmth of the locals' hospitality and immerse yourself in their rich traditions.
As the trail unfolds, you'll be treated to mesmerizing landscapes, offering stunning views of the majestic Machhapuchhre (Fishtail) peak and the entire Annapurna massif. As you ascend in altitude, the scenery transforms from verdant greenery to alpine forests, eventually leading to rugged mountain terrain.
Alternative Routes - The Poon Hill Detour
For those seeking a more diverse experience, an alternative route that includes a detour to Poon Hill is a popular choice. This side trip starts from Hile or Nayapul and leads to Ghorepani, a charming village enveloped by rhododendron forests.
The highlight of this detour is the early morning ascent to Poon Hill, where the sunrise casts a golden glow over the Annapurna and Dhaulagiri ranges, creating an enchanting moment that will stay with you forever.
Tailor-Made Treks: Your Adventure, Your Way
While the standard and alternative routes offer incredible experiences, trekking agencies like us also offer tailor-made itineraries to cater to individual preferences and time constraints. Customized options allow trekkers to explore the region at their own pace and incorporate unique side trips, additional acclimatization days, or visits to lesser-known villages.
With the expertise of local trekking agencies like us, you can craft the perfect itinerary that aligns with your interests and expectations.
Detailed Day-wise Trekking Route
Here's a general breakdown of the standard Annapurna Base Camp trek:
Day 1: Arrival in Kathmandu, transfer to hotel
Day 2: Fly to Pokhara, drive to Nayapul/Kimche, trek to Ghandruk
Day 3: Trek to Chhomrong
Day 4: Trek to Bamboo
Day 5: Trek to Deurali
Day 6: Trek to Annapurna Base Camp via Machhapuchhre Base Camp
Day 7: Trek back to Bamboo
Day 8: Trek to Jhinu Danda
Day 9: Trek to Nayapul, drive back to Pokhara
Day 10: Fly back to Kathmandu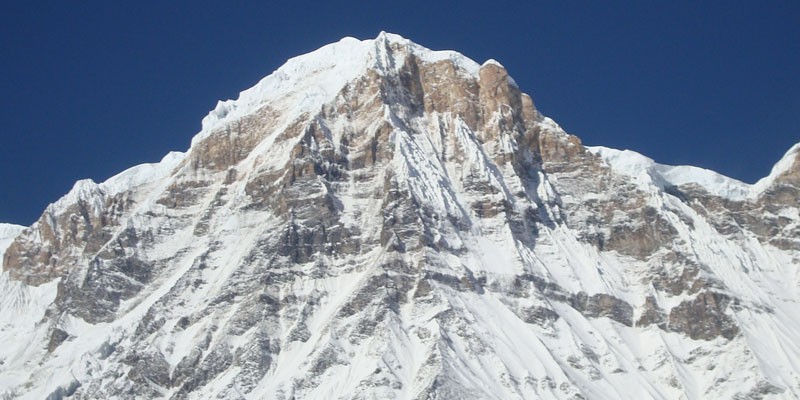 The Cost of Annapurna Base Camp Trek
To make the most of this thrilling experience, it's essential to plan your budget wisely. In this section, we'll delve into the various cost considerations associated with this remarkable journey.
Budget Considerations
While the Annapurna Base Camp trek offers an incredibly rewarding experience, it's crucial to have a clear understanding of the expenses involved. Here are some budget factors to consider:
Trekking Packages:
Reputable agencies offer all-inclusive trek packages that cover permits, accommodation, meals, and guide and porter services. The cost may vary depending on the duration and inclusions. In Nepal Spirit Adventure, we offer Annapurna Base Camp Trek at the price of $855.
Group Sharing:
Opting for group-sharing trekking gives you more control over your expenses. You can manage accommodation, permits, and meal costs.
Pro Tip: Group-sharing trekking can be cost-effective, but it requires more planning, research, and coordination.
Cost-saving Tips for Budget Travelers
For budget-conscious travelers, here are some valuable tips to help you make the most of your Annapurna Base Camp trek:
Travel During Off-peak Seasons:
Consider trekking during the shoulder seasons (spring and autumn) to avoid peak prices and crowds. Sometimes, the owner of tea houses and lodges will charge less during the off-season which can be an advantage for you.
Join or Form a Group:
Traveling with a group allows you to split certain costs, such as guide and porter fees. However, to find a group or join a group, you will need to do your research or ask multiple agencies.
Pack Light:
Minimize excess baggage to avoid additional porter fees. Sometimes, when the backpack is light, you won't need to hire a porter. A guide will be sufficient for the whole trek.
Choose Local Meals:
Opt for local Nepali dishes, which are often more affordable than international cuisines. Similarly, Nepali dishes are more rich in calories and nutrition than other dishes which is crucial for the trek.
Understanding Trek Cost Components
It's crucial to understand the components that contribute to the overall trek cost:
ABC Trek Permits:
The Annapurna Conservation Area Permit (ACAP) and Trekkers' Information Management System (TIMS) card are required for the trek.
ACAP Permit fee can cost NPR 3000 (USD 30) for foreigners and NPR 200 (USD 20) for SAARC Nationals
TIMS Card cost NPR 1000 (Approx $10)
Note: Entry fee for children under the age of 10 is not required.
Permit Issuing Authorities: You can obtain the ACAP permit from the Nepal Tourism Board offices in Kathmandu or Pokhara or at the ACAP entry checkpoint in Besisahar, which marks the starting point of the Annapurna Circuit trek.
TIMS cards can be obtained from the Nepal Tourism Board offices in Kathmandu or Pokhara or at TAAN offices.
Guide and Porter Fees:
If you hire a guide and porter, their fees are part of the expenses. Guide fees can range from USD 35 to USD 40 per day, depending on their experience and expertise. Tips are customary for guides and are not included in the fees.
Similarly, Porter fees can vary from USD 25 to USD 35 per day, along with tips for their service.
Pro Tip: Hiring a guide and porter not only provides assistance but also supports the local community by generating income for them.
Accommodation and Meals:
Up until Chhomrong, you can find rooms with attached bathrooms. However, beyond Chhomrong, tea houses offer dormitory-style rooms and communal/public bathrooms with squat toilets.
Similarly, hot shower facilities are available in most tea houses, but they may cost extra, usually around NPR 200-500 per shower. Keep in mind that finding hot showers and internet facilities at the Base Camp itself might be challenging.
Meals in Tea Houses
Tea houses also serve a variety of other meals, such as noodles, pasta, momo (Nepalese dumplings), and more. However, the availability of certain items may be limited at higher altitudes. It is recommended to stick to a vegetarian diet while trekking, as meat products tend to be more costly in higher elevations.
Pro Tip: While the meals offered at tea houses are generally safe, it's essential to maintain good hygiene practices and consider bringing along water purification tablets or a water filter for safe drinking water.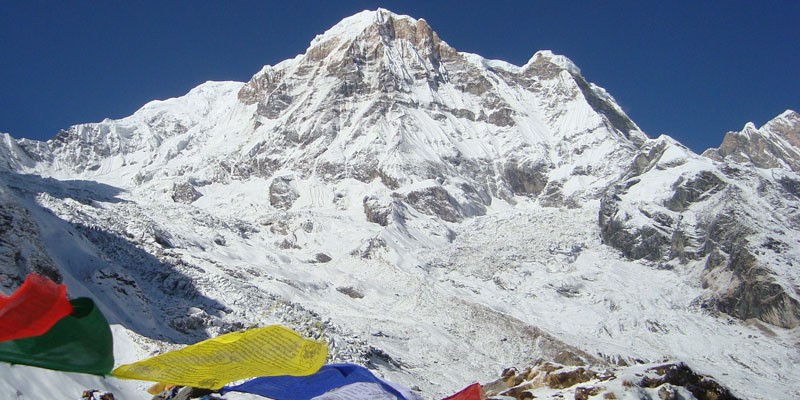 Complete Guide to ABC Trip Preparation and Essential Gears:
To ensure a safe and enjoyable experience in this mesmerizing region, it's crucial to focus on trip preparation and having the essential gear.
Physical Fitness and Training
The Annapurna Base Camp trek falls under the moderate to strenuous category, demanding good physical conditions to tackle challenging terrains and high altitudes. Prior to the trek, engaging in regular cardio exercises like hiking, running, or cycling can enhance cardiovascular endurance.
Strength training exercises, particularly for the legs and core, play a vital role in building the required muscle stamina for extended trekking hours. Simulating uphill and downhill walking in your training routine will also help prepare for the varying gradients of the trek.
Choosing the Right Season for Your Trek
Selecting the appropriate season greatly impacts your overall trekking experience. The primary trekking seasons are the pre-monsoon (spring) from March to May and the post-monsoon (autumn) from September to November.
The pre-monsoon season offers lush landscapes and vibrant rhododendron blooms with pleasant temperatures. However, this season can be crowded with fellow trekkers. On the other hand, the post-monsoon season provides clear skies, excellent mountain visibility, and comfortable trekking conditions.
Packing List for Annapurna Base Camp Trek
Packing wisely is crucial to ensure you have all the necessary gear while keeping your backpack weight manageable. Here's a comprehensive packing list:
Clothing:
Layering is key. Include moisture-wicking base layers, insulating mid-layers, and waterproof, windproof outer layers. Don't forget a warm down jacket for chilly evenings.
Footwear:
Sturdy trekking boots with ankle support are essential, along with comfortable camp shoes or sandals.
Headwear:
Sun protection with a wide-brimmed hat or cap, warmth with a beanie or headband, and sunglasses with UV protection.
Handwear:
Lightweight gloves for lower altitudes and insulated gloves for higher altitudes.
Backpack:
A comfortable and durable backpack with a rain cover to keep belongings dry.
Sleeping Bag:
A high-quality sleeping bag suitable for cold weather conditions.
Trekking Poles:
For stability and joint support during descents.
First Aid Kit:
Including basic medications, adhesive bandages, antiseptic cream, and altitude sickness medication if prescribed.
Toiletries:
Biodegradable soap, wet wipes, sunscreen, lip balm, and personal hygiene items.
Hiring a Guide and Porter
While independent trekking is possible, hiring a local guide and porter can significantly enhance your experience. A knowledgeable guide adds insights into the region's culture, history, and natural wonders, enriching your journey. A porter eases your burden, allowing for a more comfortable and enjoyable trek.
Travel Insurance and Health Considerations
Obtaining comprehensive travel insurance covering trekking activities to high altitudes is essential. Ensure the policy includes emergency medical evacuation for severe altitude sickness or other medical emergencies.
Before starting the trek, consult a healthcare professional for a thorough health check-up. Inform them of your travel plans, especially if you have pre-existing medical conditions. Carry a personal medical kit with the necessary medications and stay hydrated throughout the journey.
By preparing well and having the right gear, you'll be all set to embark on the adventure of a lifetime in the breathtaking Annapurna region
Altitude Sickness and Safety Measures
In this section, we will discuss Altitude Sickness and Safety Measures during the Annapurna Base Camp trek. Altitude sickness, also known as Acute Mountain Sickness (AMS), is a common concern for trekkers as they ascend to higher altitudes.
We will explore what altitude sickness is, its symptoms, and the precautions you should take to prevent it. Additionally, we will cover acclimatization strategies to help your body adjust to the changing altitude, and emergency procedures, including helicopter rescue, in case of severe altitude sickness.
Altitude sickness occurs when you ascend to higher elevations too quickly, and your body struggles to adapt to the decreased oxygen levels and atmospheric pressure. It is most likely to happen above 3,000 meters (9,800 feet) and can be life-threatening if not taken seriously.
Symptoms and Precautions:
The symptoms of AMS can range from mild to severe and may include headache, fatigue, loss of appetite, dizziness, nausea, vomiting, and difficulty sleeping. It's crucial to recognize these signs and take immediate precautions to avoid further complications.
Acclimatization Strategies:
Proper acclimatization is essential for a successful and safe trek. Acclimatization means giving your body time to adjust to the changing altitude gradually. This can be achieved by taking rest days at higher elevations, ascending slowly, and staying hydrated. Your trek itinerary should allow for adequate acclimatization stops.
Emergency Procedures and Helicopter Rescue:
In severe cases of altitude sickness, where the symptoms do not improve even after acclimatization measures, immediate descent to a lower altitude is necessary. If the situation worsens or evacuation is required, helicopter rescue may be the only option in remote areas like the Annapurna region. It is crucial to have travel insurance that covers helicopter evacuation to ensure you can get medical help if needed.
Always listen to your body and take any symptoms of AMS seriously. If you or any member of your group experience severe altitude sickness symptoms, inform your guide or fellow trekkers immediately. Your trekking agency and guide should be well-prepared to handle emergency situations and coordinate helicopter rescue if necessary.
Accommodation and Meals on the Route:
Embarking on a successful Annapurna Base Camp trek goes beyond just breathtaking scenery and physical endurance; it also entails finding comfortable accommodations and nourishing food options along the route.
In this section, we'll delve into the different aspects of accommodation and dining during your trekking adventure.
Tea Houses and Lodges on the Route
The Annapurna Base Camp trek is well-served by a network of tea houses and lodges scattered along the trail. These charming establishments offer basic yet cozy accommodations to weary trekkers.
You can expect twin sharing rooms with comfortable beds and blankets, providing a much-needed respite after a day of hiking. While the amenities may vary from lodge to lodge, most provide clean communal bathrooms with hot showers available at an additional cost.
Pro Tip: Tea houses tend to fill up quickly, especially during peak seasons. To ensure availability, it's advisable to book your accommodations in advance, especially at popular stopping points.
Accommodation Facilities and Standards
Accommodation standards on the Annapurna Base Camp trek can vary, ranging from basic teahouses to more luxurious lodges with private rooms and attached bathrooms. As you ascend to higher altitudes, facilities may become more limited. However, most tea houses and lodges do offer charging facilities for electronic devices, albeit for an additional fee.
Pro Tip: For travelers seeking a more immersive experience, some tea houses are family-run, providing an opportunity to interact with locals and learn about their culture and way of life.
Food and Dining Options
One of the most vital aspects of any trek is the sustenance it provides. During the Annapurna Base Camp trek, you'll be delighted by the variety of meals available at tea houses. The menus typically feature a delicious array of Nepali, Indian, Tibetan, and Continental dishes.
You can savor popular choices like momo (dumplings), dal bhat (rice and lentil soup), noodle soup, and fried rice. And for a hearty breakfast, indulge in servings of porridge, eggs, or pancakes.
Pro Tip: Given the remote locations, food costs may increase as you ascend higher. It's advisable to carry some energy bars and snacks to supplement your meals.
Drinking Water and Hydration
Staying well-hydrated is crucial during any trek, and the Annapurna Base Camp trail offers several options for obtaining drinking water. Tea houses and lodges along the route typically provide boiled or filtered water for a nominal fee. Refilling your water bottle with boiled water is a safer option to avoid waterborne illnesses.
Pro Tip: Refrain from using single-use plastic bottles to minimize environmental impact. Instead, carry a reusable water bottle and utilize water purification tablets or filters for added safety.
Conclusion:
We have now a full "Complete Guide trek to Annapurna Base Camp". Overall, the Annapurna Base Camp trek promises to be a rewarding experience, and with the right preparation and guidance from reputable trekking agencies like Nepal Spirit Adventure, it can be a safe, adventurous, and memorable journey.
If you have any further questions or need professional advice for planning your trek, you can reach out to us a leading adventure and tour operator in the Himalayas.